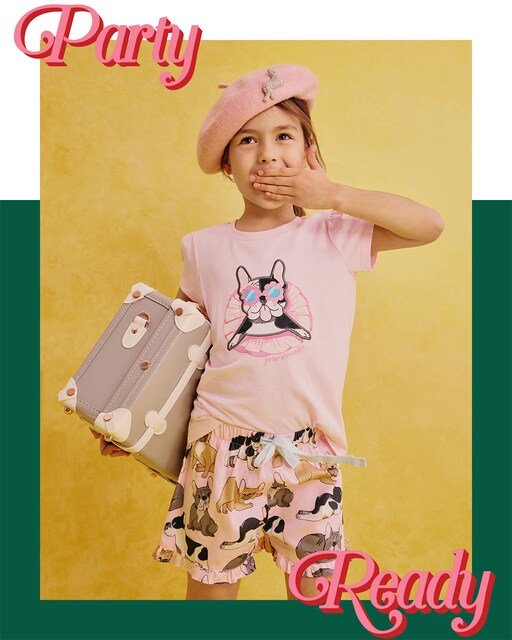 With a range of paw-some new PJ styles for girls aged from 2 to 6 years, the Christmas gifting season has never looked so good! There is something for every little girl to love about Peter's new range.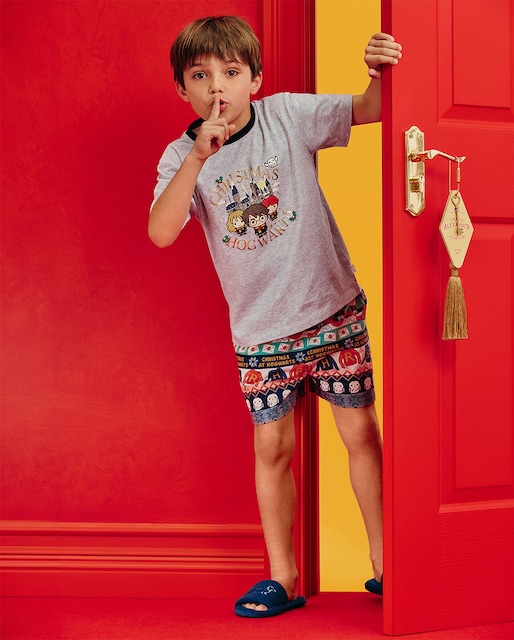 Give the gift of comfort this Christmas with new PJs for junior boys. Featuring everyone's favourite prints from Harry Potter, to Mickey Mouse to more classic Christmas styles, make these the perfect Christmas gift.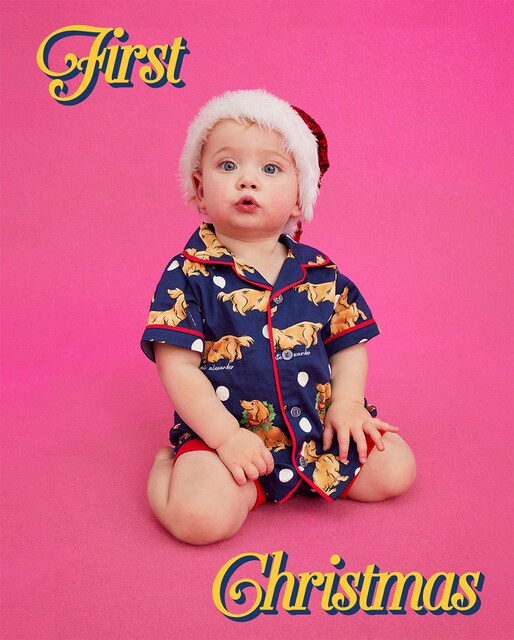 Your littlest family member will be ready for their first Christmas in no time with Peter's newest range of Christmas PJs which includes sets, onesies, bibs & lots more.

Kids Pyjamas & Sleepwear
Little kids are big fans of Peter's fun pyjamas. Find colourful kids' pyjamas for newborns, toddlers, little kids and early teens here at Peter Alexander – these printed kids pyjama sets, rompers, slippers and more will have your little ones excited to hop into their PJs and jump into bed.
Our huge range of toddler pyjamas are perfect for 2 - 6 year olds who want to go to bed in their best colours, snuggled up with their favourite cartoon characters, or accompanied by the adorable signature Peter Alexander puppy dog.
From pj shorts, shirts and nighties in the summer, to long sleeve, organic or flannelette kids pjs in the winter. No matter the weather or season, we have the perfect set of kids pyjamas for your little one.
Shop the latest range of kids sleepwear and pyjama sets online at Peter Alexander.