Peter's Signature Gift Wrap
Delight your special someone with a beautifully wrapped gift from Peter Alexander Sleepwear.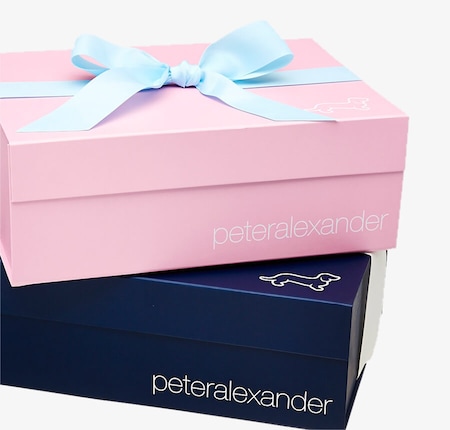 Pick your colour
Take your pick, choose from a pink, navy, cloud or gold signature gift box. Get Sentimental
Add your own personal message with a customised P.A. greeting card.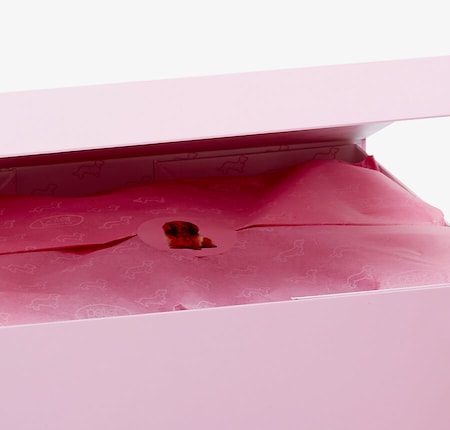 We Wrap It Up
Peter Alexander items will be all wrapped up in PA logo tissue paper & sealed with a Penny sticker. We keep it discreet and remove all prices from the product and receipt.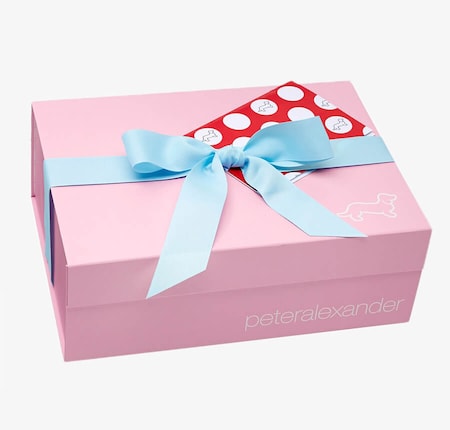 The Finishing Touch
All tied up with a gorgeous ribbon bow!
Peter's Signature Gift Wrap with Greeting Card

AUD $16.95
NZD $16.99
Simply select "Gift Wrap" option at checkout.
keep shopping